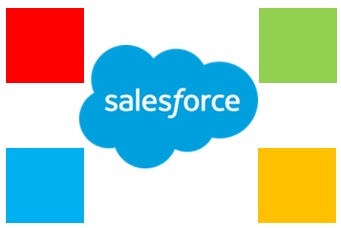 In our previous article (
), we told you that recently Bloomberg has published a report saying Salesforce has hired financial advisers to assess different takeover offers from potential buyers. Though Salesforce didn't say anything on acquisition but if it happens, it will be the largest takeover in Software industry. Right now Salesforce has around $49 billion market value and it is also expected that shareholders would demand a premium over its stock price that the buyer needs to bear. This confirms one thing that the potential buyer needs an extraordinary deep pocket to afford the cost.
Several analysts have kept Oracle, Microsoft, Google, IBM and SAP as potential buyers list. But recently SAP has denied the idea of buying Salesforce. Spokesperson from SAP has confirmed that SAP has no intention to take over this cloud based CRM Company. Oracle Corporation also has showed disinterest in acquiring Salesforce. Safra Catz, one of Oracle's two CEOs, has said that "If it's acquired by someone else, it's probably good for us." IBM could be a potential buyer but the current market value of Salesforce.com is surely a big challenge for them. All these facts are supporting only one company and that is Microsoft.

Already Microsoft and Salesforce have an agreement to promote each other's products. Also over the last few years, Microsoft has showed its interest in CRM and now by acquiring Salesforce, it could try to extend its presence in CRM business, mainly on cloud. Recently Marc Benioff, Salesforce's CEO has offered a tweet that shows Microsoft and Salesforce, both are looking for closer relationship. Recently Microsoft's CEO Satya Nadella told that the company aims of $20 billion annual revenue from cloud business by 2018 and Salesforce acquisition will definitely help to meet the target.
So…
SAP has already answered negative
Oracle has showed disinterest
IBM would not go for it because of high market value
and all other facts point to software giant Microsoft only
Till now neither Microsoft nor Salesforce has opened up their mouth but won't get surprise if one fine morning you read 'Microsoft has acquired Salesforce'.
We are still waiting for more details, keep follow us for further updates.
***Latest update: It seems, Microsoft is also not interested to take over Salesforce because of its huge market value. We have to wait few more days for next story!
Read more: 5 Best Cloud Based Free CRM Software For Small And Medium Business
To get more updates, follow 'TechOneStop' on FaceBook / Twitter / LinkedIn / Google+ or subscribe our website.
Please feel free to share the news with your friends!