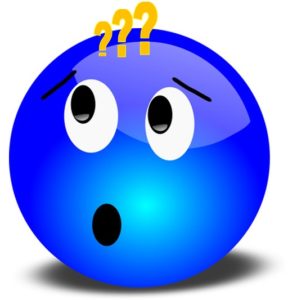 – according to Bloomberg recent report. It is still not decided who is going to take over Salesforce but if it happens, this will be the largest accusation in the software industry.
Salesforce, the giant cloud based CRM software provider, was established by Marc Benioff in 1999 after a career in Oracle. According to Gartner, it has more that 16% CRM market share with stock market capitalization of almost $49 billion after an 11 percent surge on the news.
According to Bloomberg report, Salesforce has hired financial advisers to look at takeover offers. Though it is still not clear who will win the race but it seems, buyer list is not large – potential buyers are Microsoft, Google, Oracle, SAP (Germany), Tencent (China) or Softbank (Japan). But whoever is the buyer, it needs extraordinary deep pocket. Considering Salesforce's growth, it is expected that shareholders would demand a premium over its stock price that the buyer has to afford.
According to Bloomberg, even if there is no extra cost, it will be the biggest deal in software business. In 2008, Microsoft tried to acquire Yahoo for close to $45 billion but it failed.
Though Benioff, Salesforce's CEO, didn't comment anything on potential buyers but it seems, he is more inclined to see Microsoft Salesforce deal. Recently he has offered a tweet that makes this rumor more strong.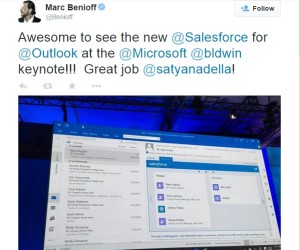 Only time can tell us that Salesforce is really for Sale or just speculation. But if the deal is done, buyer will have biggest CRM market share over night.

If Salesforce is acquired by Oracle, will it see the same fate like Siebel? We will discuss this in our next article.
Read More: Siebel Vs Salesforce – is it valid comparison?
To get more updates, follow 'TechOneStop' on FaceBook / Twitter / LinkedIn / Google+ or subscribe our website.
Please feel free to share the news with your friends!