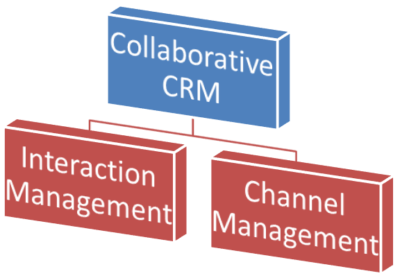 In our last couple of articles, we have discussed about Operational CRM and Analytical CRM. Here we will discuss about 3rd type of CRM applications – Collaborative CRM and its importance to build a collaborative strategy.First let us see what do we mean by collaborative strategy and why it is important for an organization.
What is collaborative strategy?
Collaborative Strategy is a method where a company gives a common platform to build synergy among all stakeholders for business process improvement, product innovation and pricing, customer or employee retention.
Steps to build a successful collaborative strategy:
1) Understand the business goal:
An enterprise may have different collaborative strategy for different business needs. For example: Strategy for business process improvement may differ from employee retention strategy. So business must define their goal that they want to achive using collaborative strategy.
2) Identify stakeholders:
It is another important task for an enterprise to determine who can access business information. Data visibility rules must be set to protect data from being stolen or leaked.
3) Choose technology based on business needs:
There are lots of fancy applications available in the market but all of them may not have same capabilities to meet your requirements. Beside business requirement, you must consider other factors also like software cost and scalability, development duration, maintenance effort. This is the place where collaborative CRM comes into Collaborative Strategy.
4) Measure the effectiveness of the strategy:
Business must have some KPIs which will tell how effective the strategy was, can you continue with the same strategy or it needs any modification.
We will discuss more about Collaborative Strategy in another article, let us talk about Collaborative CRM now.
What is Collaborative CRM?
Collaborative CRM is a method in Customer Relationship Management (CRM) where various departments (like Sales, Marketing, Service, Finance) within an organization share customer information to maximize profitability, increase customer satisfaction and loyalty. The purpose of collaboration is to enhance the quality of service and customer satisfaction.
Example: Feedback from a customer, gathered by technical support team could help marketing team to suggest more suitable products or services to the customer.
Interaction Management and Channel Management are two major parts in Collaborative CRM.
Interaction Management: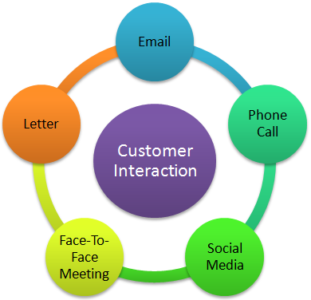 This process is responsible to manage all interactions between the organization and its customers. Some customers may prefer paper less communication like email or phone call or social media, some may prefer face-to-face interaction or physical letter. Whatever the communication channel is, it is important for an organization to reach customers via their preferred channels only. Interaction management system handles all these communications across various channels.
Channel Management:
It helps to reach customers more efficiently and effectively using their preferred interaction channels. It improves the channel interaction to maximize customer satisfaction and loyalty.
Advantages of Collaborative CRM:
– Improves customer interactions across channels
– Reduces service cost by using web or online collaborations
– Synchronizes customer data with call centre to allow multi channel interactions
Ultimate goal of Collaborative CRM is to bring customers, business processes and organization units together to achieve maximum customer satisfaction and loyalty.
Do you have any question? Please feel free to comment below.
Keep in touch, follow TechOneStop on Facebook / Twitter / LinkedIn / Goolge+.