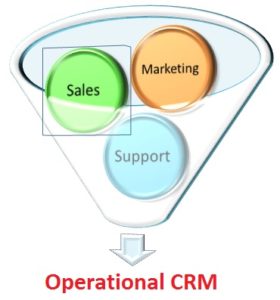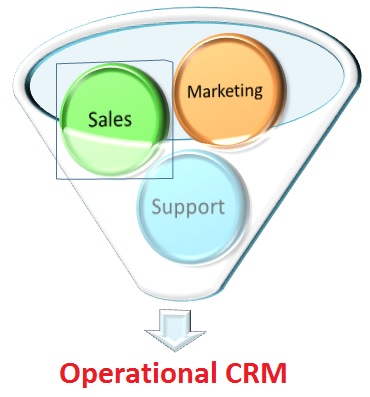 CRM or Customer Relationship Management software enables organizations to manage their relationships with customers. It helps to retain existing customers, acquire new customers and analyze customer data. There are mainly three types of CRM applications – Operational CRM, Analytical CRM and Collaborative CRM. Here we will discuss about what is Operational CRM.
What is Operational CRM?
Operational CRM streamlines the business process of an organization. It mainly focuses on automation and improvement of customer facing and customer touching business processes. It includes Sales automation, Marketing automation and Service automation. Main purpose of Operational CRM system is to generate leads, convert them into contacts, capture all required details and provide support throughout customer lifecycle.
Sales Force Automation: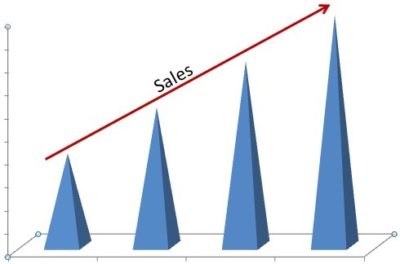 Sales Force Automation (SFA) helps an organization to automate sales process from lead generation to closing sale. Main purpose of sales automation is to set business standard within the organization to acquire new customers and deal with existing customers. It includes various CRM sales modules like
Lead Management

Contact Management

Account Management

Tracking Customer Preferences

Performance Management

Quote-to-Order management

Sales Forecasting
Marketing Automation: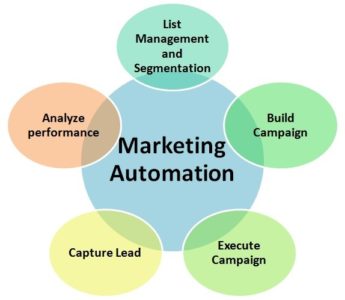 Marketing Automation helps the organization to streamline marketing process, automate and measure marketing task to increase sales and earn revenue faster. It includes various CRM marketing modules like Campaign Management, Event Based Marketing.
Campaign Management helps business to design campaign, decide communication channels (like email, call, website, social media, TV ads), segment contacts, allocate budget and analyze effectiveness or quality of the campaign.
Event based marketing helps to reach out customers with more relevant products or services based upon what's going on in their lives at that moment, like first job or buying new car or getting married.
Marketing Automation can automate response to customer queries, inform sales team about new opportunities.
Service Automation: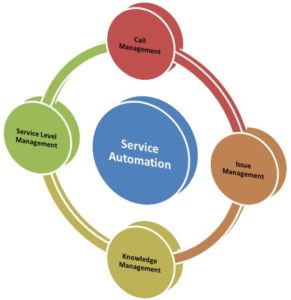 Service Automation enables business to provide best quality of customer service by automating the service process. It includes various service modules like call management, case or incident management, knowledge management, service level management.
Call Management automation helps to route customer call to the most appropriate help desk person and retrieve all required information related to the call.
Case/Incident Management helps the organization to assign customers' problems to the right person, provide solution within the time limit, capture customer response and analyze effectiveness.
Knowledge Management captures information from various sources and makes a pro active approach to give value addition to customers.
Service Level Management enables business to analyze quality of service based on key performance indicators.
Increase sales and improve customers' loyalty are two main purposes of Operational CRM. There are lots of Operational CRM applications with different features and platforms (SaaS, On Premise, Hybrid). So before choosing any Customer Relationship Management application, organization should have defined goal and strategy to ensure success. You could read our article on 'How to choose the best CRM software for your business'.
Do you have any question? Please feel free to comment below.
Keep in touch, follow TechOneStop on Facebook / Twitter / LinkedIn / Goolge+.